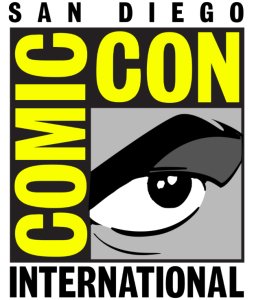 I'm thrilled to have been asked to speak on an official San Diego Comic Con panel this Sunday! I couldn't ask for a better topic: "WHO'S THE MUSE: SCIENCE OR SCIENCE FICTION?"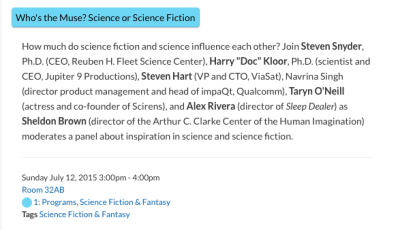 If you're attending the SDCC, make one of your last stops our panel on Sunday at 3pm in Room 32AB in the Main Convention Center. I'll be in the company of some brilliant folks, hailing from the science, technology and entertainment realms so I have no doubt it will be an inspiring and eye opening conversation. Thanks to the Fleet Science Center  for organizing the panel and asking me to participate.
Here's a pic from the awesome Elquest panel I was on a few years back, had so much fun. Look forward to seeing everyone! (I'll have a few extra Scirens bracelets on me if you happen to fancy one.)
Message me on twitter with any questions!