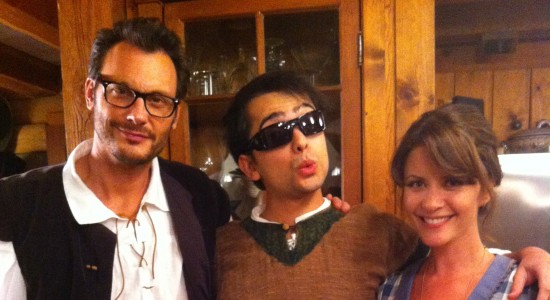 I was thrilled when my friend, the talented actor, writer, producer Brendan Bradley (Squatters, Video Game Reunion) asked me to act in Joe Penna's aka Mystery Guitar Man's first scripted series on You Tube called "Once Upon". I've been following the YouTube superstars, like Joe, for almost two years now and have already acted in two badass BlackBoxTV episodes (here and here) so was incredibly excited to be a part of Joe's new project.
Joe has written a whimsical scifi fairytale that explains Mystery Guitar Man's (and his tiny counterpart's) origins. I had the pleasure of acting opposite the awesome Mark Gantt (The Bannen Way) and Joe at a rustic cabin up in Topanga Canyon- it was a magical experience, in part thanks to the awesome crew.
Here's episode 3. Hope you enjoy!